• classes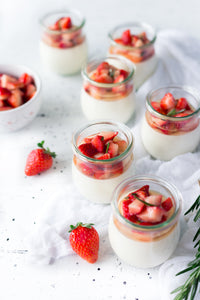 DATES:  TBD:  COMING 2023:  Love greek yogurt, and want to learn how to easily make the BEST version?  Well we've got you covered with our very own beloved farmer, Wendy.  She was an expert yogurt maker before she ever planted a seed at the farm.  In fact, she is so well versed in the process, that she invented the perfect strainer bag for making the creamiest most decadant greek yogurt...AND WITHOUT ANY SUGAR! (Her bags are such a success that her Amazon stock has sold out multiple times.  Her strainers will be available at the class if you'd like to...
---
• classes • fermenting • flowers • mushrooms • organic • wreaths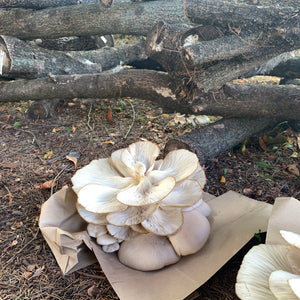 Interactive and fun class options will be offered approximately 1x a month during the season.  We will announce upcoming classes TBD via email.  One such example will be mushroom growing with our amazing friends from RR Cultivation (they will also be our add-on mushroom suppliers for those who want delish gourmet organic mushrooms in their weekly pickup).  We inocculated mushroom logs which was our favorite project on the farm thus far.  Our upcoming class will include this, but also how to grow in a 5 gallon bucket at your house.  Here are some pics from our first planting to give you an...