• classes • fermenting • flowers • mushrooms • organic • wreaths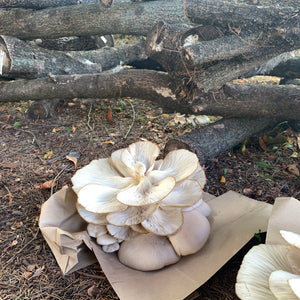 Interactive and fun class options will be offered approximately 1x a month during the season.  We will announce upcoming classes TBD via email.  One such example will be mushroom growing with our amazing friends from RR Cultivation (they will also be our add-on mushroom suppliers for those who want delish gourmet organic mushrooms in their weekly pickup).  We inocculated mushroom logs which was our favorite project on the farm thus far.  Our upcoming class will include this, but also how to grow in a 5 gallon bucket at your house.  Here are some pics from our first planting to give you an...
---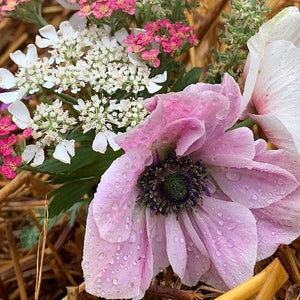 Flowers are a love language.  Do you speak it?  These are a feast for the eyes.  What a complete joy taking home a beautiful part of the farm each week in one of our unique bouquets!    
---
• beauty • breathe • butterflies • flowers • journey • stroll • summer • trail • walk • wild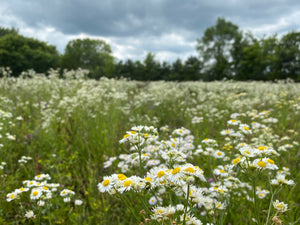 The upper portion of the farm is covered with tall wildflowers, and we have mowed a meandering walking trail through it all.  Plan some time to come soak in the beauty, and take some deep breaths as you stroll and marvel at the splendor!  This lovely friend of the farm described her peaceful journey this way:  "This was a dream come true!  Walking through your wildflower trail was a trip to my childhood, and happy memories of my grandma's village."  Come experience it for yourself!