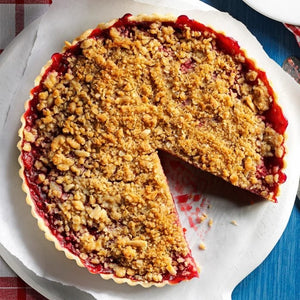 Recipe adapted from Taste Of Home.   Makes 8 servings.   Ingredients Pastry for single-crust pie (9 inches) 2/3 cup sugar 3 tablespoons cornstarch Dash salt 4 cups fresh or frozen pitted tart cherries, thawed if using frozen. 1/2 teaspoon almond extract TOPPING: 1/2 cup quick-cooking oats 6 tablespoons all-purpose flour 4 tablespoons brown sugar 2 tablespoon slivered almonds 4 tablespoons cold butter Directions Press pastry onto the bottom and up the sides of an greased 9-in. fluted tart pan with removable bottom; trim edges. In a large saucepan, combine the sugar, cornstarch and salt. Stir in cherries; bring to a...
---
• cherries • cherry • fruit • jam • recipes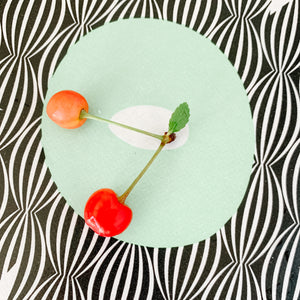 Tart Cherry Jam with barely-there sugar, and no boxed pectin!